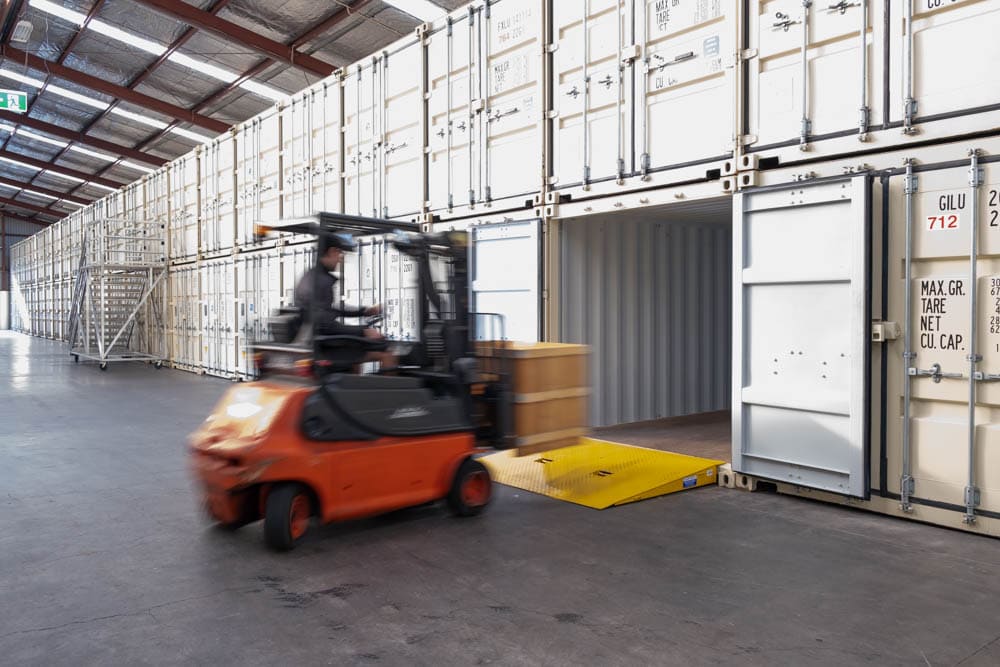 The face of life as we know it has changed. COVID has meant that businesses have had to adapt, change, and look at how they do business. Luckily, the flexibility of self-storage makes some choices easy.
We have a range of storage solutions available for commercial businesses, and a range of reasons why people need them. COVID has created more scenarios where people might need that extra storage space.
Downsizing the office
One of the biggest outcomes of Coronavirus has been the volumes of people working from home. For many, it was a necessary measure to stay safe, and also to care for children while schools were closed. Many offices have since realised that their workforce don't need a dedicated desk each. Working from home (or a change in working hours) results in higher productivity, happier staff and less need for office space.
While some businesses are keen to return to the status quo (and some staff are happy to be back in the office), businesses who are willing to provide WFH options may note they simply do not require the floor area they used to. This offers significant cost savings, and a range of office equipment and furniture that will no longer be needed.
After the Christchurch earthquake, many businesses moved a lot of their office furniture into storage while they found new premises and decided what to do. If your business is thinking about downsizing in order to upsize your business, our business storage units in Auckland give you freedom and flexibility to manage month by month as you trial your new business strategy.
A change in workflow
This has been a catastrophic time for many families and organisations. Previously approved projects may be shelved, postponed or cancelled. For businesses like builders, this can mean upcoming builds are on hold – which is incredibly frustrating if the bricks, timber or other materials are already in stock or on their way. Luckily, a bit of the Kiwi self storage attitude can ensure everything is safe and secure until the customer is ready.
Some retailers have also encountered problems of another sort; ordering goods that are stuck in their country of origin or due to COVID, not enough freight options into NZ are available. It's a big problem that affects more than just retailers—hospitals with bulk orders of PPE and no storage space, or cleaning companies that suddenly need more space than just a garage.
Retailers might need to start considering buying in bulk and storing off site until the goods are needed. This ensures a constant flow of goods, and enough in storage to cope with any further delays in supply.
Contact us about our commercial storage units in Auckland
Safestore's convenient locations at our Onehunga storage facilities and storage in West Auckland both offer maximum flexibility for this uncertain time. Only need two months of storage space while you clear stock? No problems. Or maybe you think you need a month until a job restarts, but it ends up taking six months and turns into long term storage? Also no problem, we can extend month by month.
Contact our friendly staff at either of our locations to chat about the business storage solutions we have available. Our properties are both transitional facilities so you can unload containers directly too- no drama or problems.