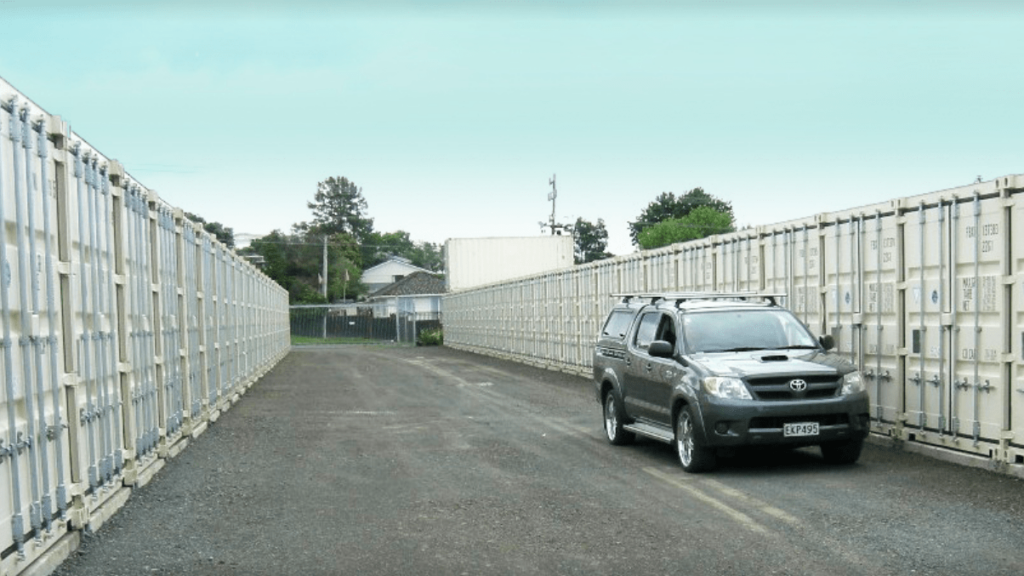 Need storage in West Auckland? Safestore Containers has got you covered. With drive up access directly to our storage units, loading and unloading has never been easier.
Whether it's long term or short term business storage, or you've taken the time to Marie Kondo your house during COVID and now you have a bunch of extra stuff? No problem.
There are storage facilities, and then there is Safestore Containers. They have storage units available on flexible terms, that don't lock you into long term contracts.
Highly recommended storage units in West Auckland
Our previous customers love the services we offer. Our reviews are testament to the fact that what we say, is what we do. People comment on:
The cleanliness and security of the site
The ease of access
Friendliness and helpfulness of our staff, always willing to go above and beyond
The flexibility of no fixed contracts, with fair and reasonable fees
Great lighting, being able to drive up to the storage unit door
The advice from out team on site about how best to store things to avoid damage
We pride ourselves on how happy our customers are, and we get many referrals from existing customers. We are not only the most convenient storage in West Auckland, but we are the preferred storage facility.
Our secure storage is all about you
We want to make your life easier. So while our staff are on site from 8am to 6pm Monday to Friday and 8am to 4pm on Saturday and Sunday, but you can access your container from 6am to 9pm, seven days a week. We have secure entry using a card, so you have easy access—you don't even have to get out of the car.
While we have a minimum two month hire period, there's no other set timeframes. You can extend month by month if you need to, book in long term, or finish up as you wish. There's no hard-to-get-out-of contracts and absolutely no drama. It's about making storage easy and affordable for you.
We give you total peace of mind. With high levels of security, you know your possessions are safe from intruders. The interior units are completely safe from the weather, so you know there's no risk of humidity, leaks or dampness. We have effective pest control systems to ensure no rodents or bugs can damage your goods. Our units are safe, secure, and let you relax.
The best storage facility in West Auckland
If you need storage space, give us a call. We work hard to make sure your needs are met, and the process is as smooth as possible. If you need storage, West Auckland has a few options, but only we can offer the peace of mind, security, ease of access and freedom from contracts that you need.