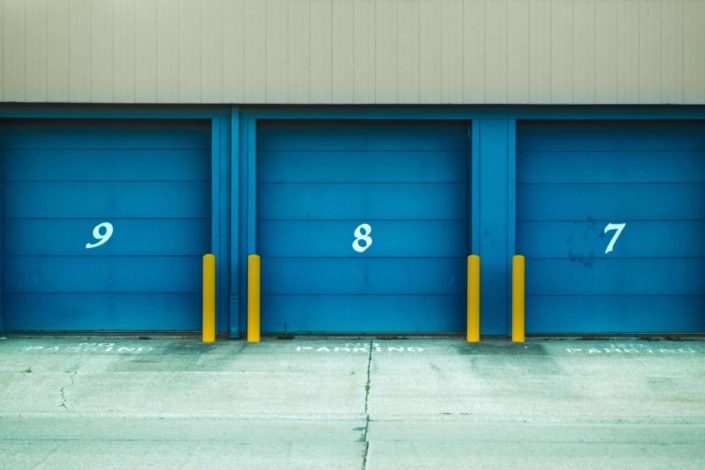 Planning and prepping your furniture for long term storage will ensure that you get it back out in pristine condition. Take some time now so that you save yourself from frustration and expense later.
There may be several reasons why you want to store furniture. You may be moving out of the country for a while. Or perhaps you are taking on some long-term renovation work. No matter what the reason, storing your furniture ensures your belongings are safe and well preserved from the elements. A short-term storage unit is a good solution. However, it is also a solution that you have to plan for in order to make sure that your belongings are well preserved for when you want to take them out of storage again.
A few simple steps mean that when you put your furniture into storage, you know it's going to be in good condition when you need it again.
Evaluate your storage unit
Examine the space that you have in the unit and the facilities that come with it. If you have heavy furniture that requires specialised moving, does the unit offer you this? Climate control is another option you need for furniture that is antique and in need of special care. In fact, this option is especially important if temperature extremes are common where you stay. Wood and metal have a tendency to warp, and a climate controlled unit can reduce the impact of weather on furniture a lot.
Similarly, if you're thinking about storage of furniture, cheap isn't always the best option. Some outdoor units may be more open to water ingress, and furniture is easily damaged by water. Find a unit that is inside a warehouse- no risk of leaks.
Does it really belong in storage?
It is important to ask yourself this question for every piece of furniture you have for storage – no matter whether it is an heirloom or a budget piece that you picked up at the neighbourhood furniture store. Evaluate why you want to store each piece and whether you will really have use for it when it comes out of storage. If you find that the piece is an old and valuable one, is in good condition, has been very useful and will continue being so, then prepping it for storage is a good idea. Keeping a piece of furniture because you are unsure or because you may have use for it may not be feasible, simply because it takes a large amount of space in a unit. Storage of furniture isn't cheap—you want to optimise your space.
Prepping your furniture for storage
How you prepare your furniture for storage is as important as finding the right storage unit. Any dust, grime or repair that needs attention, if ignored, can lead to the piece deteriorating in quality even in a good storage unit.
Make sure to clean the piece of furniture thoroughly and get rid of any minor debris on it. Vacuum upholstery and clean it with a good quality fabric cleaner. Wax wooden furniture and allow it to dry in the sun before getting it ready for storage. Make sure everything is scrupulously dry.
Disassemble your furniture
All large pieces of furniture that are headed for storage are best disassembled. This makes it easier to pack your furniture for transportation and maximises storage space as well. Break down your furniture as per instruction manuals and make sure to bundle all the various components together and label them, particularly smaller elements likes screws. Small items such as screws can go into a plastic bag which can be attached to the piece of furniture to lessen the risk of losing things.
Packing for storage
Ensure that you have enough old bed sheets, blankets, plastic sheets and other materials that can be used as furniture covers. For delicate furniture ensure that you add in a layer of padding around edges and the bases, which tend to bump into things during transportation. Bubble wrap elements like sofa, table and bed legs that have been disassembled. This gives an additional layer of protection to prevent these from breaking. If you must use packing tape to wrap, make sure never to place tape directly onto furniture.
When storing furniture, ensure that you first line the unit with a tarp cloth or plastic. Never let furniture stand in direct contact with concrete floors. The layer will help in wicking away moisture and will be a buffer in case of temperature fluctuations. You could even consider using wooden pallets to raise your furniture for additional security if your unit is outside or on the ground floor.
When placing furniture, there is the temptation to do so vertically to save on space. This is not a good idea as it stresses the joints of your furniture and there is a chance it may collapse. Always store furniture in the position that it would be if placed in a home. When arranging furniture in storage, make sure to leave a little breathing space between each piece. Don't stack one on top of the other, especially the heavier pieces of furniture.
These steps will help you store your furniture in the best possible way for a long period of time. If you are out to look for the cheapest storage of furniture in NZ, let the buyer beware. Keep in mind that the unit you choose has to have all the features you require for safe and long term storage. Otherwise, you may end up with furniture that comes up looking weathered and you may end up spending a lot on refurbishing them all.