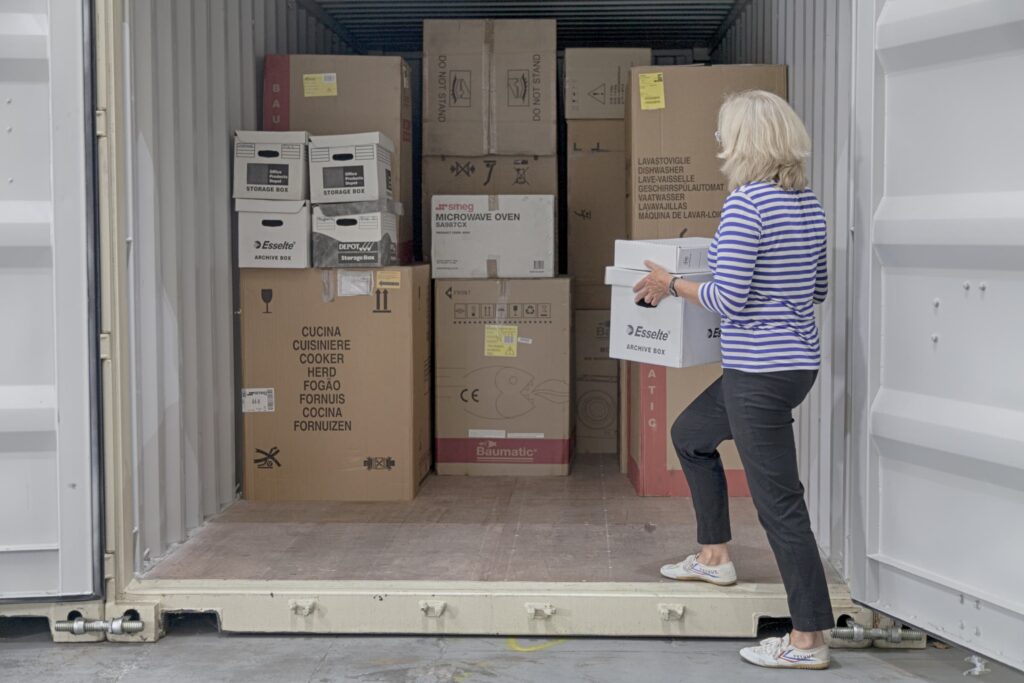 Moving, downsizing, or looking for temporary storage unit space to rent so you can safely store your belongings? Figuring out how much storage space you need can be a head scratcher, read on to learn about the various storage unit size options available.
So, you're in the market for a storage unit but can't figure out what size of storage unit you need to hold all your stuff. Whether it is the contents of your entire house, be it a one, two, three or even four-bedroom place, or just the contents of your home office or spare room, we at Safestore Containers have a storage unit to meet your specific needs.
The first thing to keep in mind is that most people underestimate the amount of space a storage unit provides. You can squeeze more than you think into the storage unit you rent, and if you are stacking boxes or have shelves available, you will be able to really maximise the space.
Our experienced staff are on hand at both of our locations, so whether you are planning to use the facilities at West Auckland storage or Onehunga storage, we can help you to choose the right size of storage unit. We offer different size options at the two locations, ranging from small to extra-large, so you can store any number of personal belongings, from the contents of a studio or one-bedroom flat all the way to a large four-bedroom home. Our extra-large unit is perfect for those looking to store business and commercial property. Whether you have a large car or van load, trailer loads, or small or large truck loads, we have storage units that can accommodate your property.
Based on our extensive experience, we have a good understanding of what amount of storage space different sized apartments and houses will require when it comes to storage units. Here's a brief Guide to Storing Your Entire House.
What size storage unit do I need for a one-bedroom apartment?
Most often, the contents of a one-bedroom apartment or house fits comfortably into a 2.4m (l) x 1.5 m (w) x 2.4m (h) storage space. This is just a little smaller than a conventional bedroom so if you think that your belongings can be fit into one of those, it's perfect for your needs. If you also have to store a motorbike or a vehicle of some sort, you will need a slightly bigger space.
How much storage do I need for a two-bedroom house?
 The contents of a two-bedroom house including stuff from your garage and your car should fit into a storage space that's about 14.4 sq. meters. The contents of a two-bedroom apartment would fit in a slightly smaller storage unit.
How much storage do I need for a three-bedroom house?
In our experience, the contents of a three-bedroom home (with standard furniture) can fit comfortably in one of our large storage units. This storage unit is about 6 m x 2.4m x 2.4 m (l x w x h). To also fit in your car, we recommend our extra-large storage unit.
How much storage do I need for a four-bedroom house?
Storing the belongings from a 4-bedroom house may require our large-sized storage container that is 33m3 or the 50m3 option. This would comfortably hold furniture as well as DIY tools and a large vehicle like a sedan.
These are standard storage requirements, do contact us so we can give you recommendations that are tailored to your specific needs.