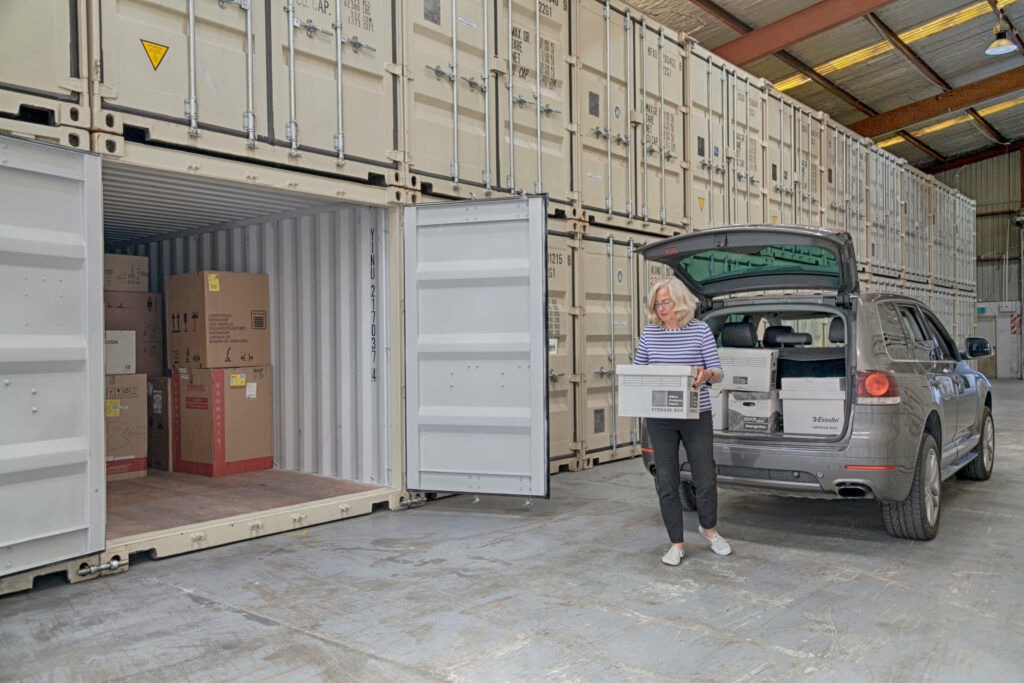 If you have items stored at Safestore Containers, we've worked hard to make sure you can access things when you need to, safely, securely and easily.
Running a storage facility is more than just having a container with a lock, plonked in a field somewhere. There's got to be a balance between ease of access for legitimate customers, and the highest levels of security and safety too.
Secure facility access by access card
Both of our facilities can be securely accessed by renters. We supply a key-card that activates and opens the security gate. We advise you to store this card somewhere safe but no so safe you forget where you put it. Cards are more secure than access codes, as you have to have the card physically with you in order to enter.
Generous opening hours
Our facilities are not open 24/7. This helps to keep them more secure, and also helps us keep costs low. The extended opening hours accommodate the majority of business and personal requirements. The early opening allows people such as tradespeople to access stored tools and materials, and late closing times mean people can swing by after work or dinner to pick up what they need for the next day.
Our Onehunga self-storage facility is open from 6am to 8pm, seven days a week.
Our Glendene-West Auckland storage units are open from 6am to 9pm, seven days a week.
How many times can I visit?
You have unlimited access to your storage facility within the opening hours. There is no limit to how often you can visit. This is great for business owners who need regular access to stock, builders/ tradespeople who store extra equipment with us, and companies like home staging businesses, which may need access frequently.
It also means if you're moving a whole household of furnishings one trailer-load at a time, you can come and go as many times as you please.
Drive-up storage access
Our facilities are designed so you can easily drive in, drive to your unit, and then unload/ reload directly to and from your vehicle. The driveways are wide enough to allow large trucks, so moving your contents is a breeze. There's no need to wind through narrow corridors, try to get large items to fit in small lifts, or using trolleys over long distances. We've made it as easy as possible for you.
Our Onehunga branch has an onsite fork hoist and pallet jack which you can borrow.
Give us a call to find out more
To contact us and ask about our facilities, click here for the Onehunga storage facility details, or here for the West Auckland storage facility details. If you're looking for storage units in Auckland, ours are cost-effective, with no long contracts, we have friendly staff and we'd love to hear from you.