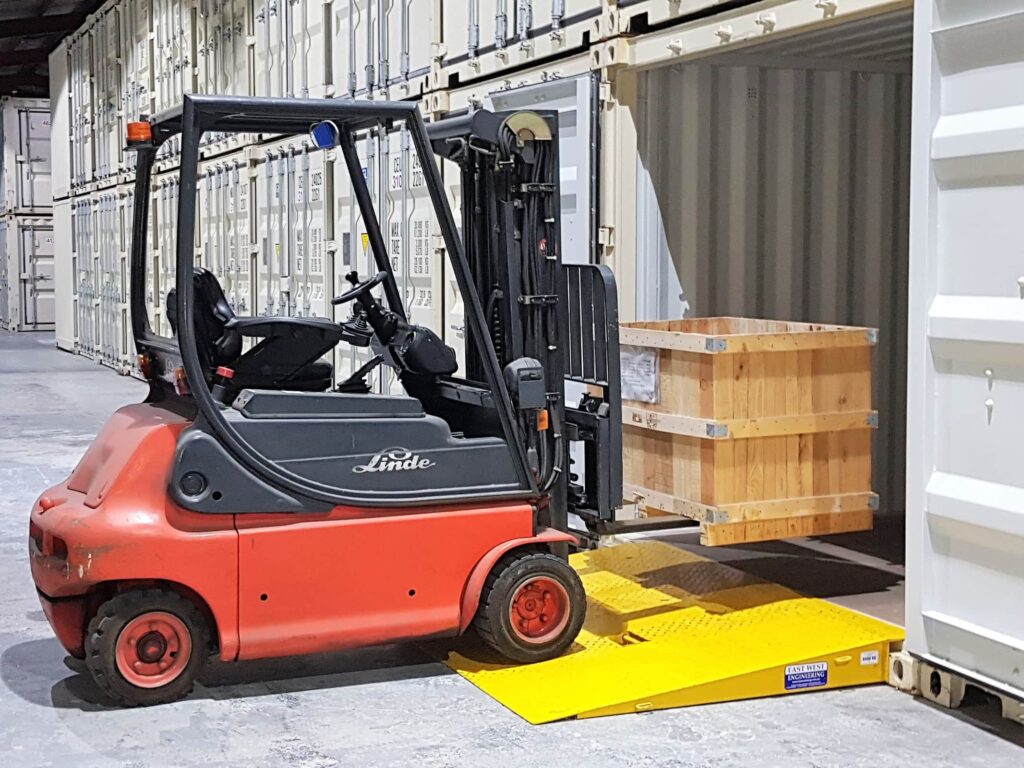 To meet the surge in demand around the festive season, businesses often need to order in larger volumes of inventory. Whether you're a big retailer or a seasonal enterprise, business storage units offer affordable and secure storage solutions for this time.
During the busy season, the most significant need of the hour for businesses is a storage solution that offers flexibility, convenience and economy. This is necessary for businesses of all sizes – large retailers can move inventory to storage units to create more room in-store and smaller enterprises are able to use these units as an extension of their business.
How using storage units can help your business
Self storage options are useful for commercial purposes throughout the year, but when peak shopping seasons come around, they offer valuable support.
Offers incredible benefits for businesses
A business storage facility offers more flexibility than leasing or renting independent spaces on a monthly basis. Storage units are useful for cyclical businesses as you can increase or downsize the number or size of the units you rent in congruence with your growth. You can rent as you go, so you can take up an additional storage unit even if it's just for a matter of weeks.  This way, you never have to worry about giving up a lease or needing to look for another rental property.
2. Keeps your goods secure
Thefts and burglaries from businesses often rise during the winter months. Secure business and commercial storage units are important to ensure the safety of valuable inventory, tools and other items that are necessary for your business. This is why we take security measures very seriously and allow only authorised people to enter our facilities.
Strong perimeter fencing and security systems keep trespassers out. Only those with authorised electronic gate passes have access to their own storage facilities seven days a week. Using a storage unit offers a certain level of anonymity, which adds another layer of security. If no one knows where your goods are being stored, they're unlikely to be able to steal them.
3. Ensures protection from the elements
Seasonal climatic changes make it tricky to keep goods safe. Each of our storage units is made with very tough Cor-ten steel that exhibits an extremely high tensile strength. It weathers the elements well and is also corrosion resistant. Whether you're storing inventory, office supplies or furniture, each unit will ensure that your valuable items are kept safe and in good condition. 
4. Efficient storage solutions
Storage units are large and easily accessible, which makes it simple to keep your inventory organised. You can arrange racks and shelves throughout the unit to keep your goods, products or equipment in order. Depending on the nature of your inventory, you can create a system that works for you and your staff.
5. An extension of your business
Storage units are well-suited to act as extensions of your business spaces, especially for businesses that are run online and may be seasonal. Rather than find, maintain and operate through multiple commercial spaces, you can store, pack and send out your products from a storage unit. As well as being convenient, this makes your services more accessible to a wider geographical area. Both current and future customers will benefit from a faster delivery service and a closer pick-up location.
6. Ease of use
Our indoor storage units are designed to make loading and unloading as easy as possible: trucks and other vehicles can drive right up to your storage unit. You can also use the fork hoists and pallet jacks that are available onsite (at our Onehunga storage facility) to make quick work of loading or unloading your goods.
7. Businesses that benefit from storage units
The convenience of self storage units makes them an excellent option for a wide range of businesses, from e-commerce set-ups to thrift stores and even vintage furniture stores, all of which thrive during peak shopping seasons. Whether you operate a large business or a small one, whether your business thrives in the winter or in the summer, you can always find a storage solution at a size and price that works for you.
8. A fallback for unforeseen conditions
Offices can also use storage spaces should they need to relocate their furniture in a hurry due to a burst pipe, for example, or if they're downsizing because more employees are working from home. Having ready access to a secure bit of extra space is always useful when you're dealing with an unexpected situation.