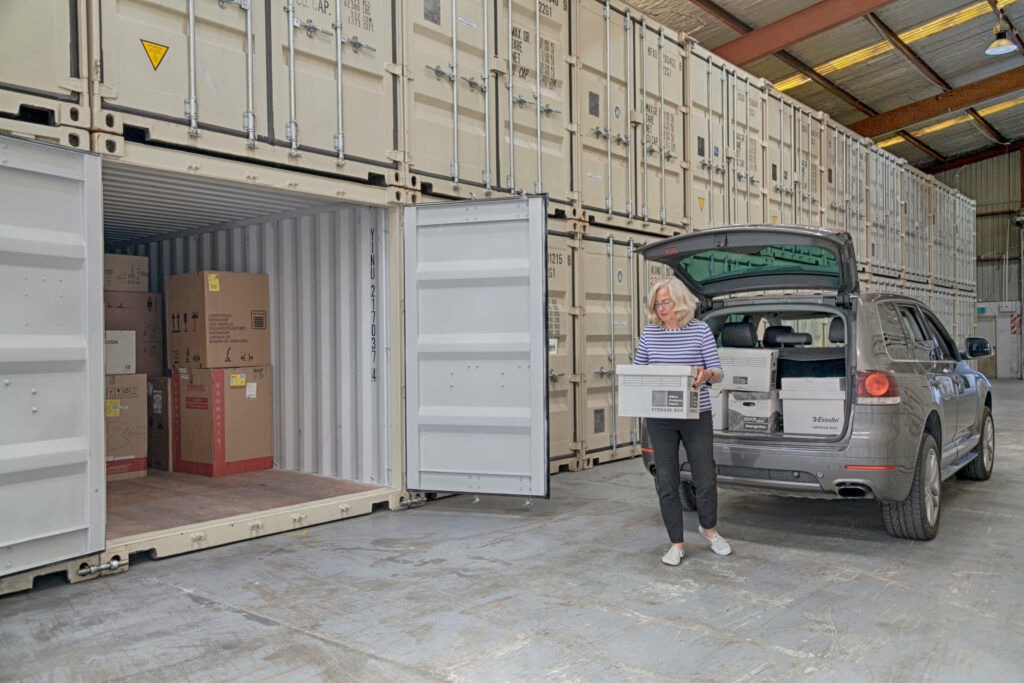 If you want to put things into storage units in Auckland, it can be expensive—unless you're smart about it. Spend some time thinking about what you need from your storage unit and save money.
There's a bunch of ways you can save money on your storage in Onehunga and the wider Auckland area. While some ways might only save a little bit, using a range of techniques could save hundreds- thousands- of dollars a year.
You don't have to store everything
While you do need to hang onto your great-grandfathers cuckoo clock and that ultra-collectible retro 1960's dining table, there's a heap of stuff that literally has no value and it's not worth storing. Think about that ripped and stained sofa you've had since your flatting days- it's been ruined several times over. Don't pay to store it, give it away to the next generation of broke students and if you need a sofa in twelve months time, buy a new, non-broken one.
Do a stocktake of your possessions. By the time you throw out or give away all the old broken stuff or the things you never really liked, the amount of possessions you have to store is considerably less. Marie Kondo to your hearts content; throw away what doesn't bring you joy.
Do a 12 month sanity check
After your life has been in storage for twelve months, go back to your unit and look at what is in there. If you didn't miss it, aren't overjoyed to see it and can't imagine using it again, sayonara. Do that purge thoroughly enough and you can downsize your unit.
Shop around for discounts
Many storage places offer discounts or specials. Consider the price of an outdoor unit vs a unit inside a covered warehouse. Does your boat need to be inside?
Some places offer long-term discounts. Even if specials aren't listed on their website, give them a call and ask if you can get a 12 or 24 month discount, maybe if you pay the whole sum in advance. You may be able to negotiate, especially if they are in an area where there's a lot of competition.
Pack using your brain
Think of Tetris. Every available space allocated, tidily packed. If you miss a space, you're paying for air. So, pack using your brain.
Use regular sized boxes. This not only means they pack tidily, but they also will be a good average weight. Boxes provided by moving companies, the storage company, or banana boxes are ideal.
Don't leave empty space in a box. This is how boxes crumple and fall over.
Where possible, irregularly shaped items should go in boxes too.
When packing into the container, heavy boxes and sturdy furniture go at the bottom, and lighter boxes can stack on top of them.
Consider buying shelving for your unit, especially for long term rentals or if you have items that don't fit in boxes. It makes them easier to stack.
Store big things somewhere else
It's possible to store some things elsewhere. Consider it a long-term loan. A huge couch, a queen-sized bed for a spare room, maybe a desk or wardrobe… they take up a whole lot of space and a friend or family member might be able to use it in your absence. Things like beds and wooden furniture are bulky, yet don't show a lot of wear and tear—might as well make use of it!
Share the space
If you and a friend are both looking for storage in Auckland, price matters. If you know someone else that has storage needs, get a big unit and pay for half of it each. Per m3, the bigger unit charges a lower rate, so it's worth investigating if a family member or friend you trust wants to throw some items into storage. So pop a status update onto Facebook and see if you get any bites.
Is storage a better option than a big house?
If you have a four bedroom home but all the kids have moved out and you really just rattle around in the lounge and one bedroom, it might be time to downsize. But, maybe you're not sure if you could live in a smaller home, or you want to hang onto your furniture until the kids—or grandkids—go flatting. In that case, you can save money by downsizing your home and using a storage unit.
It gives you a chance to see if you can live in a small home, understand if you actually need all that stuff, with no financial risk. It's a great way to start cutting down on expenses.
Store more stock
If you're a business that doesn't have storage facilities but you want to buy in bulk to get discounts, then using a storage facility could be a good medium-term option. You can grow your business to the point where it's worth buying or permanently renting a warehouse, with none of the risk of a long-term lease or mortgage.
Save money on self-storage
There are a number of different ways to save money on storage in Auckland. So ask your friends if they need a couch for a year, pack thoroughly, and give lots of your un-needed possessions away to cut back on costs.