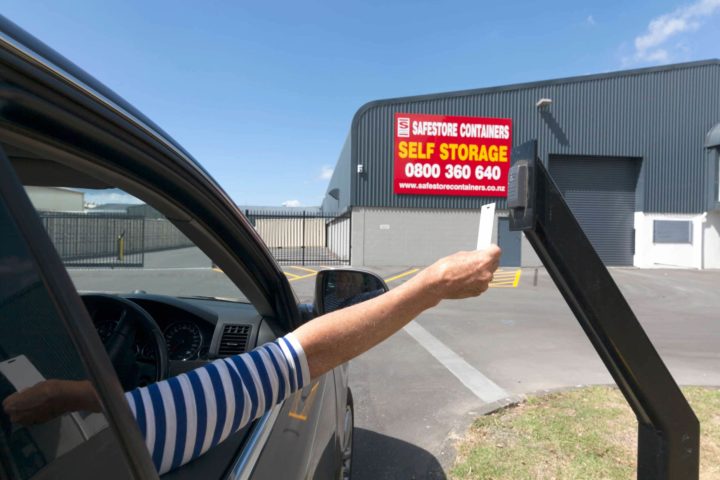 Using Safestore Containers for your self-storage is easy. We've made it simple to choose the size and type of unit, and then made it secure so you know your belongings are safe- but you can still access them at any time.
We've taken the most commonly-asked questions about storage units and given you all the answers. This means you can make the best choice for what you need, and also make sure you make it easy for yourself in future.
What can you store?
You can store almost anything in container storage units. Commonly, people them to store rarely-used boats, trailers and cars. It's possible to have storage for your boat for winter, and then end your contract over the summer months when you'll be hopefully using it regularly.
Some business store stock or commercial items. It's a great option if your warehouse is full, you haven't yet got a storage facility on site, or you have seasonal needs. If you get a lot of stock in just before Christmas, for example, then that's great to store in a container.
Businesses and individuals also use containers to store files, document, tools, sports equipment and of course office or household possessions. Common reasons for possession storage include if you're:
Moving into a small home and need to remove furniture
Selling your home and need to stage your home to look more attractive to buyers
Moving overseas or temporarily to another town and it's not worth shipping your goods
What can't you store?
You can't store items that are dangerous, or illegal. This includes stolen goods, or anything not allowed in NZ. Also, anything that's flammable, toxic, hazardous or explosive is a danger to the unit or the health of those in the area. This includes chemicals like chlorine and acids, household items like paint, and anything that shouldn't be stored in non-specialised containers such as petrol and gas.
Also reconsider storing food or perishables- it can attract vermin and could potentially create a smelly mess when you next return to your container.
How much storage do I need for a 3 bedroom house?
The right amount of storage will change depending on how much 'stuff' you own. However, there are some general rules of thumb for storage needs.
A small studio/ flat or one bedroom unit is two to three trailer loads, and needs a 1.5m x 3m storage unit.
A typical Kiwi three-bedroom home equates to about two van loads. When well stacked, this fits into a 3m x 3m unit.
A large/ well furnished four bedroom home is equivalent to a large truck load and will need a 6m x 3m unit.
How do I pack things into a storage unit?
You will need to pack strategically in order to ensure there's no damage to your possessions. If you don't get a removal company to pack on your behalf, remember the following rules:
Boxes should not be too big or heavy. Banana boxes are a great size.
Boxes should be closed and covered to prevent dust ingress
Don't over-or-under-fill boxes as they can collapse
Pack by room, and label all your boxes with which room they are from
Items that don't fit into boxes, such as furniture, should be covered. This can be in plastic wrap or something washable like sheets.
Remove batteries as they can corrode and leak.
Pack electronic in their original boxes when possible.
Whiteware should be clean and dry. Wedge fridge/ freezer doors ajar to prevent mould and damage.
Consider using an app that lists everything in the box, making things much easier to find when you urgently need it six months later.
When putting items in your storage unit, put the heavy, bulky items in first. Then, work outwards to medium sized things, finally putting in the light and delicate items. If you suspect you might be accessing something soon, put it near the front.
How much is self storage per month?
The cost of self storage differs depending on how much space you need, and if you want the container located inside or outside. So, how much does storage cost? In NZ, there are a range of options.
A small 2.4m x 1.5m unit (8.5m3) unit costs between $100 and $115 a month.
A medium 3m x 2.4m (17m3) unit costs between $165 and $220 a month.
A large 6m x 2.4m (33m3) unit costs between $199 and $330 a month.
Some suppliers offer deals for longer-term rentals, so it is worth contacting the container rental company to see what their specials are.
The Kiwi self storage way
We do like to do it ourselves- everything from minor repairs around the home to our tax returns. And why should storage be any different? Before you Google 'self storage near me', head over to Safestore Containers. Our cost packages are completely transparent, you can store as little or as much as you want, with complete freedom to do this as long –or as short—as you like. It's a solution that works in every situation, it's sweet as!