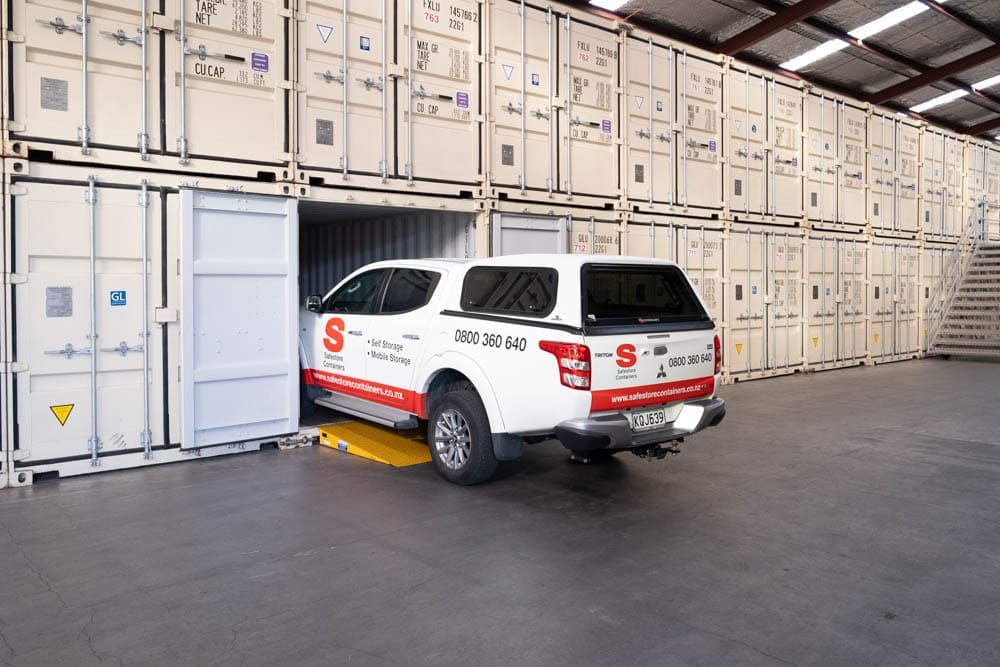 Renting out public storage units is a great option for keeping your personal belongings and business property in a safe and easily accessible space. Getting insurance for the items you have in storage is an additional way to ensure they remain protected. At Safestore Containers, we recommend you consider the following before taking out insurance.
We at Safestore Containers take the business of safety and security for our clients' property very seriously. We maintain gated, key pass access to the self storage units and we take great care of the sites where we house our storage containers, so the chances of damage or destruction befalling your personal belongings at our facilities, either at West Auckland storage or Onehunga storage, are slim. Still, getting insurance for your contents in storage can ensure complete peace of mind.
At Safestore containers we recommend you consider the value of your goods when deciding whether or not to insure your items in storage.
Many storage companies upsell customers on insurance. We do not sell insurance, as we feel it's possible for you to find a better deal for yourself.
It is not a requirement to have insurance for goods stored at Safestore Container and is at the discression of you, our customers, whether you wish to ensure your stored contents through a preferred insurance provider, or simply to self-ensure.
Existing contents insurance for items in self storage
Getting insurance for your stored property can sometimes be a good idea for high value items, and we suggest you start by seeing if your existing contents insurance or home insurance offers insurance for contents in storage, and if yes, to what extent it covers off-premises property and whether you need to add additional coverage to your existing policy. If you are using this option, please keep in mind that your insurer may have requirements about being notified in advance when items are being moved. Otherwise, if you do not have personal contents insurance, then you can consider taking out a policy for any items you have in a self-storage container.
Insurance for self-storage in New Zealand
Wondering which insurance company offers insurance for storage facilities? Although we cannot recommend insurance providers for legal reasons, here's a list of companies, including independent brokers, that provide insurance for contents in storage:
Rothbury Insurance Brokers
AA Insurance
Kennards
NZI
Wallace McLean
Storage Protectors
Vero Insurance
FAQs
Do I need insurance for a storage unit?
No, it is not a requirement to get insurance for belongings stored in a storage unit. If you'd like complete piece-of-mind for high-value items, you're welcome to arrange insurance through your preferred insurance provider to ensure your possessions are covered in case of any mishap.
What insurance covers storage units?
Insurance for off-premises personal property is one coverage option for storage units and is sometimes part of your homeowners or contents insurance policy. You can also get an exclusive storage unit insurance policy.
Does home insurance cover items in storage?
The majority of home insurance policies have an off-premises aspect to their coverage, which offers protection for any belongings that are off-site and away from the home that you have insured. However, there are different terms and conditions, and you should carefully read through your current home insurance policy to understand what is and isn't covered, and whether you need to invest in additional coverage or separate insurance for self-storage.
Do storage units get broken into often?
Just like with your home, there is always the chance of someone plotting to break into and steal items from storage units. We at Safestore Containers employ top of the line security protocols, including alarmed gates and security cameras, doing our utmost to keep burglars at bay.