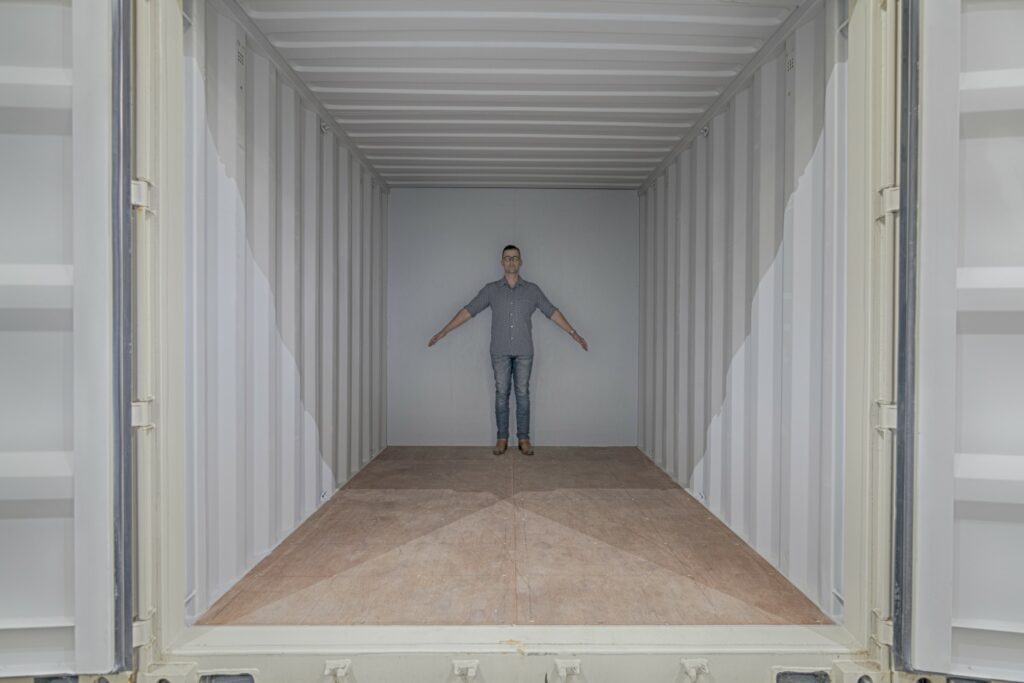 Storage units have been home to many weird and wonderful items. A submarine car, a rocket ship, and even a live would-be-burglar have been found in storage units.
However, there's usually a list of things you're not allowed to do with storage units, which include plants, people and flammable items—so, apologies, but you'll have to leave your rocket ship parked on your driveway. People are very innovative, and will try almost anything, but stick to this list to avoid running into problems with your storage unit rental company.
Can you sleep in your storage unit?
In short, no. Not only is it not a great idea for your health, to be locked away in a windowless container, but it would be a lonely existence.
Can I run my business from a storage unit?
In terms of using it as an office, no, but a storage unit could be a part of your business operations. For instance, you can't set up a workshop or use the container as a place to run a garage from. However, you can use the space as a storage facility for excess stock, and Safestore containers drive-up access makes loading and unloading a breeze. If you're wondering 'if the storage units near me for rent are so cheap, why can't I set up an office as a cost-effective solution?' then consider they have no windows, no proper airflow, no coffee machine and no internet connection, so are definitely not fit for humans to work in.
Can I enter the unit at any time?
At Safestore Containers, you're allowed to access the facility during set hours. This allows us to maintain a higher level of security than 24 hour access. Our access hours are long enough to suit most situations. Check out our Onehunga Storage facility and West Auckland Storage location for access hours.
Can my band practice in a storage unit?
Short answer – no. At Safestore Containers, we'd love to hear you perform, but for health and safety reasons, we cannot allow storage units to be used for band practice but they are a great option for storing that 16 piece drum kit your partner has been begging you to get rid of!
Can I break my contract and move my stuff out early?
Yes. Safestore Containers are pretty flexible with their storage rental arrangements. A storage agreement can be finished within 1 days notice and although monthly storage rentals are charged on a monthly basis, if you need to off-hire partway through, they'll happily refund you the remaining days.
For a month-by-month contract, there are two fantastic options in Auckland that are secure, adaptable and offer a range of options. If you're searching for storage units near me Onehunga or storage units near me West Auckland, then Safestore Containers are local and very convenient.
Can you leave a TV in a storage unit?
Yes. This is what storage units are designed for, storage of household items. Just be aware that electronics are not designed to be stored for long time periods. Remove any batteries, store securely wrapped in its original packaging to avoid moisture ingress, and store upright, never lying it on its back.
You can store almost anything in a storage unit
Anything, except for:
Guns and ammo
Explosives/ chemicals/ corrosive items
Animals and plants
Anything illegal
If in doubt about anything, ask your local Safestore Containers storage facility. These are generally accepted standards, but they can help advise you on any questions you may have.