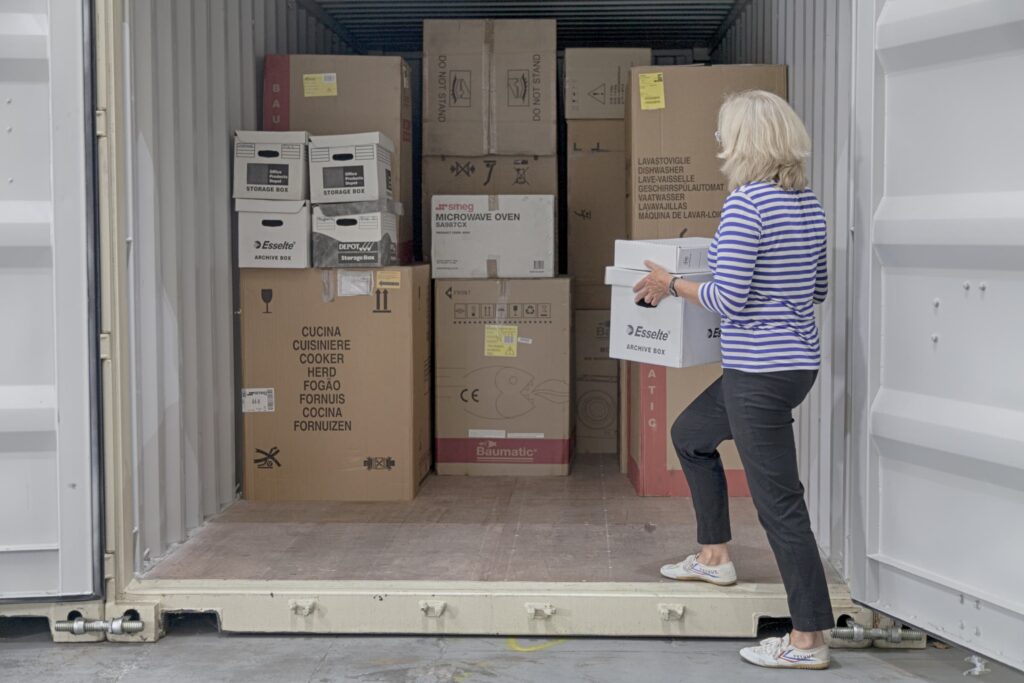 Whether it's a long or short term storage facility, there are a few things that you must not leave in a storage unit. Keep yourself—and the units of others around you—safe.
If you see the news, you know that people get up to all sorts in their storage units; you may have heard of people being caught storing illegal items. Aside from illegal things, there are some things you should never keep in Safestore Containers' storage units in Auckland.
Perishables and food
This is pretty obvious, especially if you won't be accessing the storage unit for anything longer than a couple of weeks. There are a few reasons storing food in a storage unit is a bad idea. Number one, food goes off. If you leave food for an extended period, even if it's canned or dry food, it has a limit of usefulness and may rot, decompose or start to smell, damaging your possessions. Secondly, food can encourage rats, mice and insects. Once rodents find a source of food, they may decide to nest in your unit too, chewing up your furniture and leaving their droppings everywhere. If you don't want to throw a bunch of food out, your local food bank will happily take donations of canned and dry, unopened foods.
Illegal things
It's not rocket science; don't do illegal things. And if you do break the law, definitely don't do it in a storage unit. There are a lot of security cameras around.
Living things
While there have been living beings like live snakes and pet spiders found in storage units overseas, having live animals or plants of any sort in your storage unit is banned. All living things need sunshine and fresh air. Leave Maureen the peace lily with a friend.
Cash or gold
Leave your riches in a bank safe. While your storage unit provider will do everything they can to keep your unit safe and secure, there are no guarantees in life; and your insurance is unlikely to cover unspecified amounts of cash or gold.
Hazardous materials
While it's unlikely you have a stash of plutonium you need to store somewhere, there are hazardous materials you'll have at home that you can't store in a storage unit. Paint, petrol, household chemicals, motor oil, car batteries, weed killer and corrosive materials. These need a specific type of storage, and your standard storage unit is not enough.
Not only do these pose a risk for spills and leaks, but there's also flammable materials that could destroy your container – and everyone else's.
Firearms and ammunition
Legally by NZ law, your guns must be stored in a locked/ secure place on your premises. Storage units in Auckland or NZ will never allow firearm storage. Speak to the police about options for your gun and ammo.
Electronics
This comes with somewhat of a proviso: While electronics could be damaged in a storage unit, a shorter period of time should be ok. It also depends how you store it. If you must, remove all batteries, pack all items in their original packaging to ensure as little dampness as possible, and get an indoor, climate-controlled unit if available.
Yourself
Containers aren't a cheap living option. Your one bedroom apartment is still where you should store yourself. If you're thinking that storage units in Auckland are a cheap living solution, think again. Not only are storage containers less than ideal in terms of lack of sunlight and no fresh air, but it is against the terms of your agreement too.
What should you not store in a storage unit?
Food and perishables
Gold or cash
Living things
Illegal items
Guns and ammo
Hazardous materials
Electronics
Yourself
If you are looking for storage units in Auckland, Safestore Containers has two convenient locations in Auckland. If you're after storage in West Auckland visit the Glendene branch, otherwise for storage in Auckland City and South Auckland see their Onehunga branch.