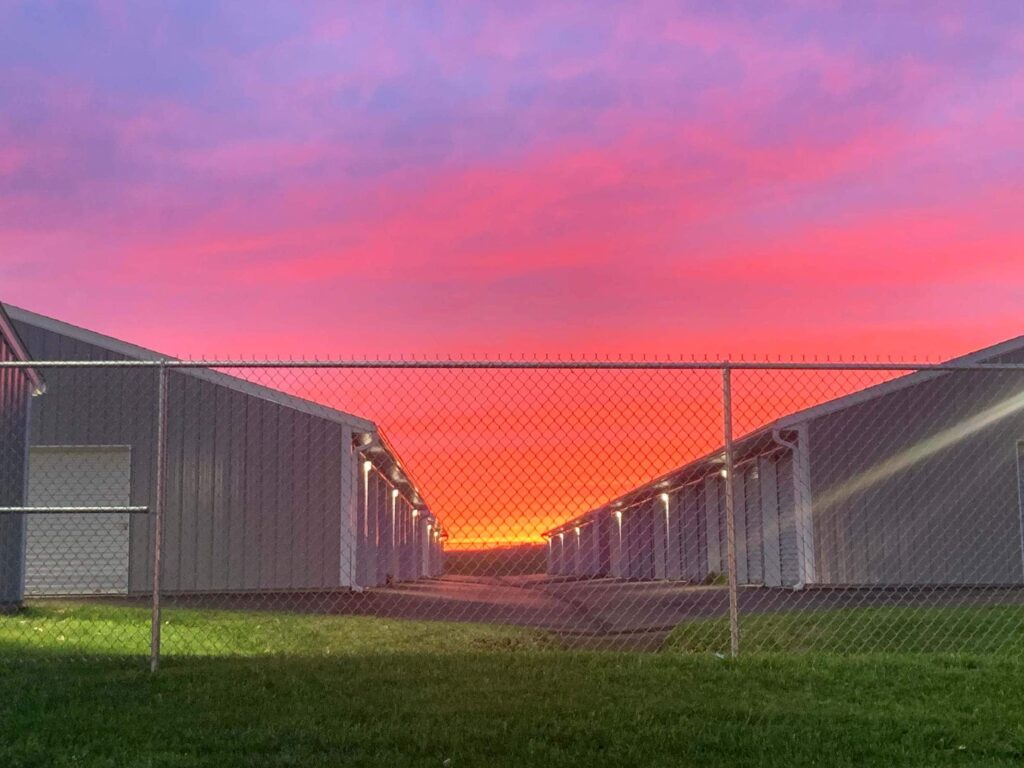 If you've got more stuff than house, or you need a storage solution while you temporarily move, then you need a storage unit. But how do you know what size unit you need?
It's not ideal to get to the storage facility and put everything into a unit only to find it doesn't fit. Rather than having to pack, unpack, and repack your possessions, take some time now to figure out the size of unit you need.
Too small, and it won't all fit. Too big and you'll be paying more than you need to. Luckily, there are heaps of self storage options, to fit everything from a small one-bedroom unit, to a sprawling four-bedroom family home.
Take an honest look at what you own
Stop and look around you. How much of this is going into storage? How many boxes will you have? Appliances? Furniture items? Do you have awkwardly shaped items like lawnmowers and standard lamps?
List everything down and then start guesstimating sizes. You may want to actually measure things if your spatial awareness isn't great.
Tetris or turmoil?
Think about the storage unit you're hiring. Are you packing everything up, Tetris-styles with no space in between boxes and items and leaving it for extended periods of time? Or are you going to set it up with pathways so you can access everything, have shelves on the walls so you can stack and store stock, or do you think you might need more storage space in six months? If you are elderly or less mobile, stacking things up over your head becomes really difficult and will limit how much you can pack- or unpack- without able-bodied assistance.
Decide what it is you need – if you want pathways and shelves, you'll need a far bigger container.
Refer to the experts
There are certain sizes that will fit standard spaces. Ask your local facility for their opinions.
1.5m x 1.5m will fit boxes, chairs, drawers and tall items like standard lamps. To visualise this, imagine standing with your arms outstretched—you'll be able to touch both walls of this unit. It's pretty small.
3.0m x 2.4m will fit an entire one bedroom apartment, including a bed, a few appliances and your furniture. In general, this is the size of a standard bedroom, so if you pace out a bedroom in your home, this is probably what it is.
6m x 2.4m will fit a two- to- three bedroom home, and perhaps even a small car. This is about the size of a standard garage
9m x 2.4m will fit a car, boat or trailer, and a three to four bedroom home. This is a 1.5 – 2 car garage and offers the biggest flexibility for people wanting to pack away their entire home.
If you are OK with possession Tetris, units can hold a lot of things. If you're smart how you pack your items, things will be easily stackable and will save you space.
Gauge space before getting to the unit
If you can, stack everything up in your home or garage before moving it. This gives you an idea of how much you need. Or, stack into the moving van or truck- once again, it's a fairly accurate estimate of the space you'll need. The truck/ van will say the interior size on the exterior of the vehicle.
If you're unsure, go bigger
Some people do choose a small size unit and then find their stuff doesn't fit in it. This is incredibly frustrating, as it can either mean a hasty decision to not put something in storage or having to move everything across to another unit.
Instead, if in doubt, check out the prices for the bigger storage unit. It might only be $10 or $20 more, but it allows you peace of mind- or even to store more than you first intended. It also means you don't have to jam everything in, which means when you realise you need that box of stuff from the bedroom, you don't have to unpack the entire unit to access it.
Eyeball the space yourself
When you're shopping around for the storage unit, take the opportunity to go into a storage unit and see it for yourself. Sometimes it's easier to see it and visualise your possessions in there rather than making vague guesses about the size.
How much does it cost for a storage unit?
If you are looking at hiring a storage unit, a deciding factor will probably be cost. So, how much is storage, monthly?
1.5m x 2.4m is 8.5m3, and costs between $100 and $115 a month
3m x 2.4 is about 17m3. It costs about $200 a month.
6m x 2.4m is 33m3, and it'll cost $250 to $275 a month
A large 9m x 2.4m unit fits 50m3 of stuff, and costs on average $350 a month, but can range from $200 upwards.
It is important to find the right sized unit- too small and you'll have to unpack everything any time you need to access something. Too big, and you'll be spending money for space you don't need.
Storage units near me    
The other important thing to factor in is the geographic proximity. If you're not planning on returning regularly, then you can pick and choose where it is—sometimes, the cheaper options may ne on the fringes of the city. However, if this is a facility that you'll need to visit often, make sure it's close to you—there's no point having self storage in Onehunga if you live and work in Takapuna.
If you ask the internet for 'self storage near me', there's going to be so many results, you'll need more possessions to put in them. Cut through the chaff and choose the right storage unit supplier in Auckland with Safestore.