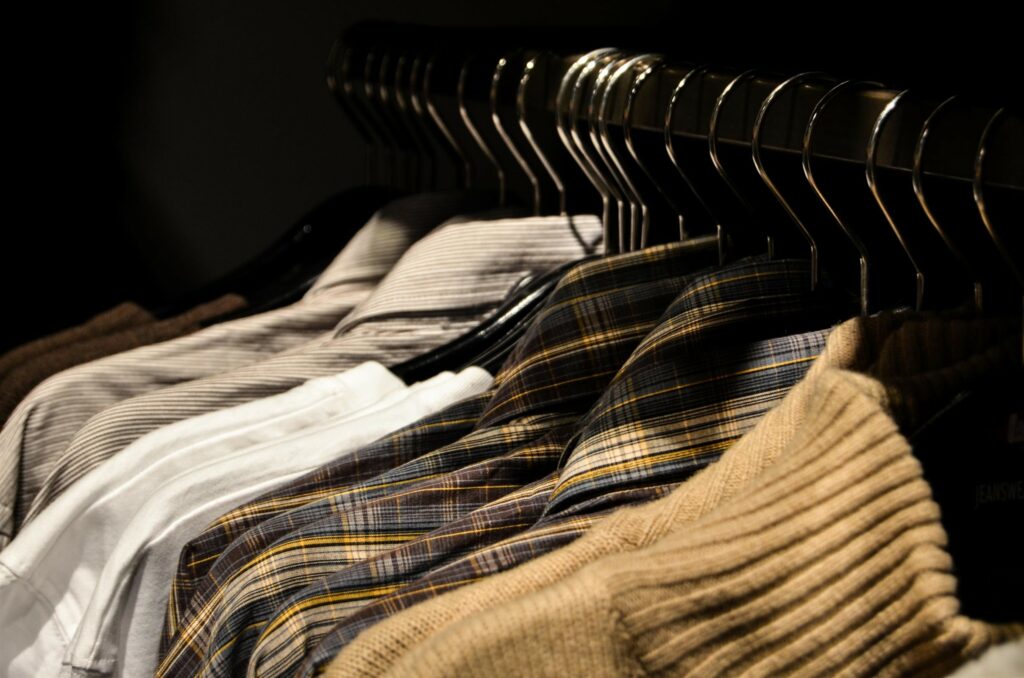 Whether you've been inspired to Marie Kondo your home, you're moving house and need temporary storage or just need to free up wardrobe space, storage units are the answer.
It's easy to collect clothes. Some have special memories attached- a wedding dress, formal gowns, baby clothes, or sports team jerseys. Or maybe you have an overflowing wardrobe and need to clear the clutter but can't bear to permanently part with much-loved favourites, or clothes that no longer fit. Pop them in storage and keep them safe, dry and intact for when you need them.
1. Wash your clothes first
Clothes get dirty- perfumes, deodorants, sweat, and sebum all collect on your clothes. When clothes are in permanent rotation, it doesn't matter much, but over time and disuse, those chemicals and oils can permanently stain, damage and weaken fabrics. Also, even one dirty item can degrade over time, and impart smells to other items of clothing in the unit.
So, even if you think it's clean, run them through the washing machine again. Then make sure you dry things really thoroughly. Any dampness can lead to mould and mildew. Pop the washing through the drier to make sure things are really, truly, totally dry.
2. Investigate the storage options available
A cardboard box might be enough for some items, but there are products specifically designed for clothing storage.
Plastic storage containers are more durable that cardboard boxes, they are impervious to water, dust and pests. Clean out the containers before using them, and make sure they are thoroughly dry.
Wardrobe boxes are the ultimate for hanging clothes. They are a large 500mm x 500mm x 950mm box with a sturdy metal pole that sits across the top. You simply transfer your clothes from your wardrobe to the box and voila! You have clothes that won't need ironing when you unpack them.
Garment bags are ideal if you're super worried about an item of clothing. Invest in a cotton garment bag and put your clothing into them before hanging in the wardrobe box. While plastic bags trap moisture and bad smells, the cotton bag allows the fabrics to breathe, and keeps them safe from insects and the risk of transfer from other garments nearby.
Consider buying some moisture absorbing silica gel packets. These help to keep your clothes dry and free from odours. Especially in Auckland storage units, you want to make sure things stay as dry as possible.
3. Hang or fold?
Some things are best to be hung up, while others will fare better when folded.
Fold:
Sweaters/ knitted items
Stretchy clothing
T-shirts
Denim jeans
Delicates
But hang the following clothing items:
Dress pants
Wrinkle-prone clothing
Blazers and work jackets
Dresses
Blouses
4. Avoid vacuum sealing
While a vacuum sealed bag will take up less room, it can damage some fabrics. Anything delicate like lace, silk, fur, leather could be permanently wrinkled or dry out. It's much better for the majority of clothes to be packed loosely.
5. Label your boxes
If you have more than two boxes of clothing, you'll need a way to tell what's in that container. You could store all trousers in one box, and all tops in another. Or, maybe store all blue items in one box, all pink in another. Whatever it is, label the outside of the box so you know what you're going to find in there.
Affordable storage units in Auckland
If you are needing to free up some space, SafeStore has a range of options. Check out our unit sizes and Auckland storage unit prices and West Auckland storage unit prices to see our affordable storage units. If you have any questions about our state of the art facilities, our experienced and friendly staff are happy to chat.